From Movement 1 of Verdi's Requiem performed January, 2016 at St. Catherine of Sienna Church in Franklin Square, NY
Mineola Choral Society Covid-19 Update
At this time in 2019, the Mineola Choral Society was rehearsing for the 2020 concert season, assembling an orchestra, hiring professional soloists and sending out flyers advertising our Winter and Spring concerts. Sadly, as we enter our 73rd concert season, this is not the case .
In early March, the Covid-19 pandemic forced us to cancel the rest of rehearsals and postpone our 2020 Spring Concert featuring Haydn's The Creation. And now, for the safety of all and to help win the battle against this deadly virus, we have canceled all rehearsals through January 2021, along with our annual Winter Concert.
We are very much looking forward to the day when we can safely get back together again to bring the power and grandeur of classical choral music to Long Island Communities. As we approach the end of the year, we will evaluate the possibility of beginning rehearsals in February of 2021 and performing in the spring. Until then, please take care and stay safe.
Thomas W. Jones
Music Director
MCS 2020 Scholarship Award
Each year since 2001, we proudly present the Mineola Choral Society Peter J. Haller Vocal Music Excellence Award, a $1,000 scholarship, to a graduating Mineola High School student who has demonstrated talent in vocal performance and is planning to continue their musical education. The student is selected by the Music Department of Mineola High School. Our 2020 scholarship winner is Sarah Stiehl.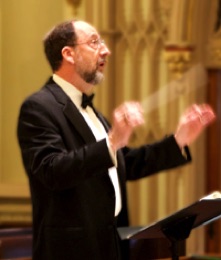 THANK YOU!
We extend our sincere thanks to medical professionals, staff workers and ALL who are fighting so valiantly to win the battle against the Covid-19 pandemic. You are true heros. Thank you!